Seven Dials is an area in Covent Garden with a countless selection of colourful boutique shops, eateries of all kinds, pubs, cafes and entertainment options. On Earlham street, one of the seven streets that form this London junction, a bright blue shop stands out and draws crowds in, any season of the year, for its fantastic ice cream. In the bright interior you'll find fresh flowers, a few stalls, an Instagramable swing and the main ice cream flavours framed on the wall. The family that runs the business for more than three decades now, and with whose philosophy of having ice cream with every single meal I totally empathise with, does a great job in creating new, delicious combinations.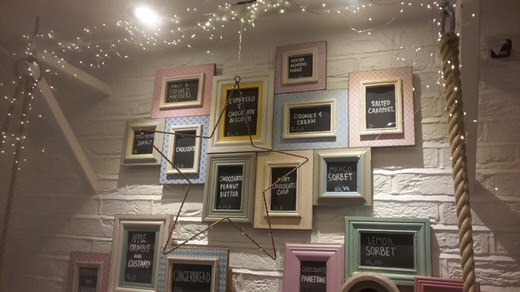 So when it comes to choosing from these flavors you'll find it a rather difficult job, as Udderlicious offers a big and imaginative variety of them. Gingerbread, Speculoos and Chocolate, Cinnamon, Pecan and caramel, Espresso and choc biscuits, Chocolate and peanut butter are only some of my favourite ones that I keep coming back for. There's also a new flavor every month, voted by visitors on their website.
Although a bit pricey, scoops are generous and flavours are so intense and satisfying that you'll find it worth it. Perfect for a delightful break when exploring this lovely and exciting area, a delicious ice cream from Udderlicious is a treat worth offering yourself!
Udderlicious: 24 Earlham St, West End, London