London calling…
This city is a symbol. With iconic sights. From Big Ben to Tower bridge and from London Eye to Buckingham Palace…With iconic music. From Beatles' swinging sixties to Rolling Stones' rock and from The Clash and Sex Pistols' punk to Bowie and Queen's glam rock…With iconic personalities. From Churchill to admiral Nelson, from Queen Victoria to Elisabeth II and from mr Bean to Paddington bear…With iconic fashion. From Mary Quant to Vivienne Westwood and from Thomas Burberry to Alexander McQueen…With iconic symbols and customs. From red double deckers to black taxis, from 5 o' clock tea to fish n' chips and from red phone booths to red post boxes…
London has tradition in its heart and at the same time always gazes to the future. It's a metropolis that excites everyone due to its unique ability of reinventing itself and still remaining the same deep in its core. Every area has its own, different identity and all together they form London's unique personality. Next to the exclusive St James you find naughty Soho, next to intellectual Bloomsbury there's cheerful Covent Garden, next to bohemian Notting Hill streches aristocratic Kensington. And each area is filled with museums, galleries, theatres, concert halls, department stores and open markets, parks, churches, palaces, gardens, pubs and restaurants of all kinds.
Choices for visitors are really endless and are constantly enriched, making the phrase of Samuel Johnson, the famous Londoner poet and essayist, more timely than ever:
"Why, Sir, you find no man, at all intellectual, who is willing to leave London. No, Sir, when a man is tired of London, he is tired of life, for there is in London all that life can afford."
"I've been walking around London for the last thirty years and i still find something fresh in it every day", Walter Besant, English novelist and philanthropist.
London: one city, so many aspects
1.

Spitalfields market: The true spirit of the East End

In this charming and unpretended market, only a few minutes walk from Liverpool st. Station, you'll find the true spirit of East End. Among all of the markets of this side of London, this one stands out not only for the quality of shops and merchantise on sale, but also because it keeps getting better,more organised and multifarious as years go by. ( Click to read more )
2.

A lovely day in lovely Notting Hill

Just like it took Hugh Grant and Julia Roberts only one day to fall in love in the famous film "Notting Hill", the same way it will take you just one day to fall in love with Notting Hill, one of London's most charming areas. For me, any trip to London is incomplete without spending a day in this lovely and picturesque district. ( Click to read more )
3.

 St James's: The aura of an elegant heritage

An ultra modern metropolis where up and coming things happen all the time. That's the first thought one has about London. But at the same time, so many vivid images of long established traditions come to mind. ( Click to read more )
Rock and Sole Plaice: As British as it gets!
Linked to the British staples as much as the 5 o΄ clock tea, traditional and tasty fish n' chips is not always an easy find in London, even though it's served almost everywhere – certainly in all pubs. Luckily, there's a simple and unpretended place in the heart of Covent Garden that masters the art of fried fish fillets for more than a century.
Mother Mash: British comfort food
 The world famous from the '60s Carnaby street is one of these places in London that are busy any time of the day, any day of the year. The pedestrian streets and alleys around it are full not only with shops, but also with restaurants, pubs, cafes and bars. Ganton st couldn't be any different and it's here where you'll find Mother Mash, a small canteen style eatery which brings you the staples of the British cuisine.
Top burgers + amazing milkshakes + great music = The Diner Soho
Burger eateries and American style food has always been popular in London. Burger venues and chains open and close all the time and there are even trends like tower burgers, pulled pork ones and vegan options. 
Recently in London
As much as London is wealthy in history and sights, attractions and fun activities, it's equally rich in various catering, drinking and entertaining options. Discover more in My Blog.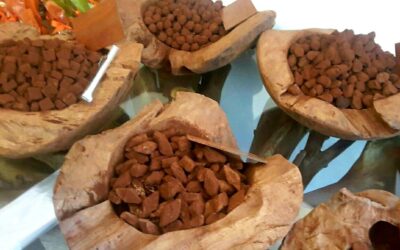 Chocolate worshipers you now have one more reason to party – actually two reasons – and no excuse not to head to the East End's Brick Lane market. Because it's there where you'll find not one, but two specialised shops of the Dark Sugars chocolate makers , an absolute...